NEWS RELEASE
SLEIMAN ENTERPRISES ANNOUNCES FIRST RISE PARTICIPANT, WON UP FITNESS, IS OPEN FOR BUSINESS
JACKSONVILLE, FL [June 21, 2022] – Commercial real estate owner and developer Sleiman Enterprises, is excited to share, Won Up Fitness is the first RISE participant to open for business. RISE [Retail Incubator for Sleiman Entrepreneurs], an all-encompassing retail resource for aspiring Jacksonville entrepreneurs and their business concepts launched in May 2021.
"We are excited to announce, our first RISE business has opened its doors at Bowden Corners. Won Up Fitness encompasses every quality of entrepreneurial spirit that this program is designed for. We are excited for Carmita and her team to bring the community a high-impact cardio-based workout and wish Won Up Fitness much success," said Michael McNaughton, chief operating officer. "Her passion for the business and helping people realize their fitness goals gave us the confidence to advance with her application," Michael added.
Won Up Fitness is located at 5711-13 Bowden Road, Jacksonville, FL 32216. The owner, Carmita Rivera, is an Army National Guard veteran with a background in Cyber Security/IT and a passion for dancing and health awareness. Her journey in physical fitness began early in life. Heavily influenced by her father and an older brother, she played sports and enjoyed dancing on a drill team and in a dance group with high school friends. Entering the military intensified her physical fitness journey. During her military service, Carmita achieved many accomplishments including being assigned as Physical Training Non-Commissioned Officer in her last unit. After completing her 8-year service contract as a full-time soldier with the Army National Guard, she later decided to officially start her journey in the health and wellness industry by becoming an instructor in cardio-dance fitness formats, boot camp, aquatic classes, and urban step aerobics fitness classes at local gyms. When the pandemic hit and gyms closed, she continued to teach Xtreme Hip Hop step aerobics at local parks bringing the community together while safely leading high-impact aerobics classes.
Won Up Fitness' mission is to motivate movement and prove group fitness makes workouts fun. Partnering with various fitness format creators and brands, the studio can provide a variety of group fitness class options.  Members of Won Up Fitness will enjoy a diverse, safe, judgment-free, and all-inclusive fitness studio. Primarily, the studio offers group fitness classes and will provide some personal/private training options. Group fitness classes currently include:
Xtreme Hip-Hop (step aerobics)
Mixxedfit (dance cardio/bodyweight toning)
Basic Training (Military style Bodyweight strength and conditioning)
Commit (dance cardio with HIIT style progressions to various genres of music)
Hip-Hop Yoga
Freestyle Vibes (latest dance choreography styles as seen in social media challenges)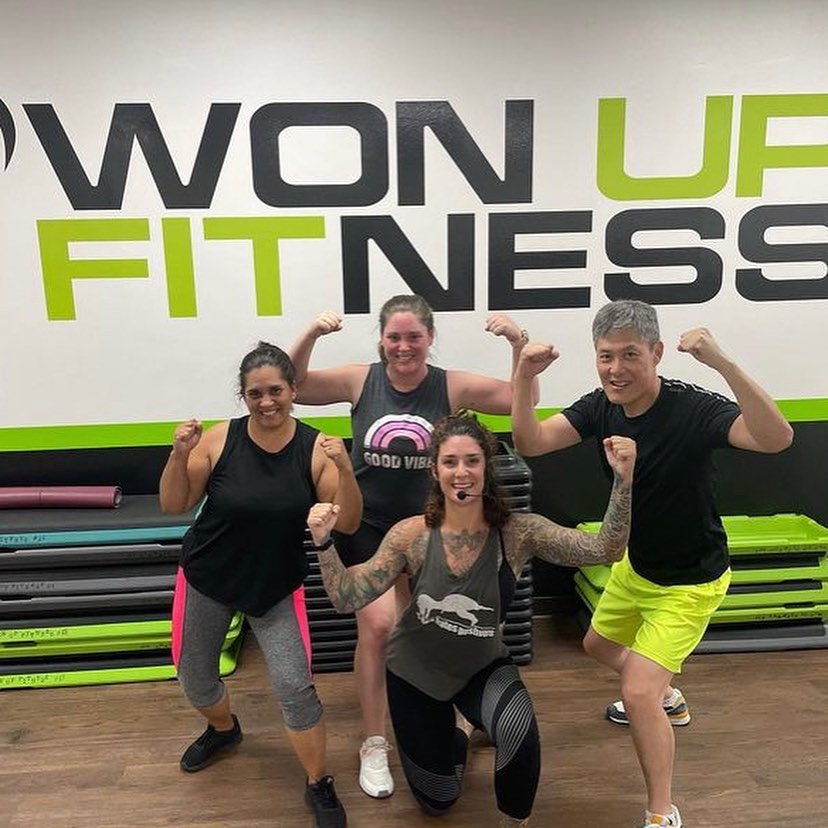 "Won Up Fitness is a boutique-style studio for all fitness levels. Through Sleiman's RISE program, I was able to create a space for people to feel comfortable while working out. We look forward to bringing the community together and teaching some fun, high-cardio, workout classes.," said Carmita with Won Up Fitness.
RISE is an incubator for retail entrepreneurs and first-time business owners to kickstart their business and open a brick-and-mortar store. This program allows retail entrepreneurs to bring their concept to the masses by lowering their first-year start-up costs. The primary goal of the RISE program is to successfully develop the entrepreneur's retail concept by year two, which will enable them to sign a traditional lease with Sleiman. For more information on RISE [Retail Incubator for Sleiman Entrepreneurs], visit Sleiman.com under the Leasing section.
Won Up Fitness is open for business. Visit wonupfitness.com for a list of class times and to start a free trial. The grand opening celebration will be on Saturday, June 25 from 1 – 3 p.m.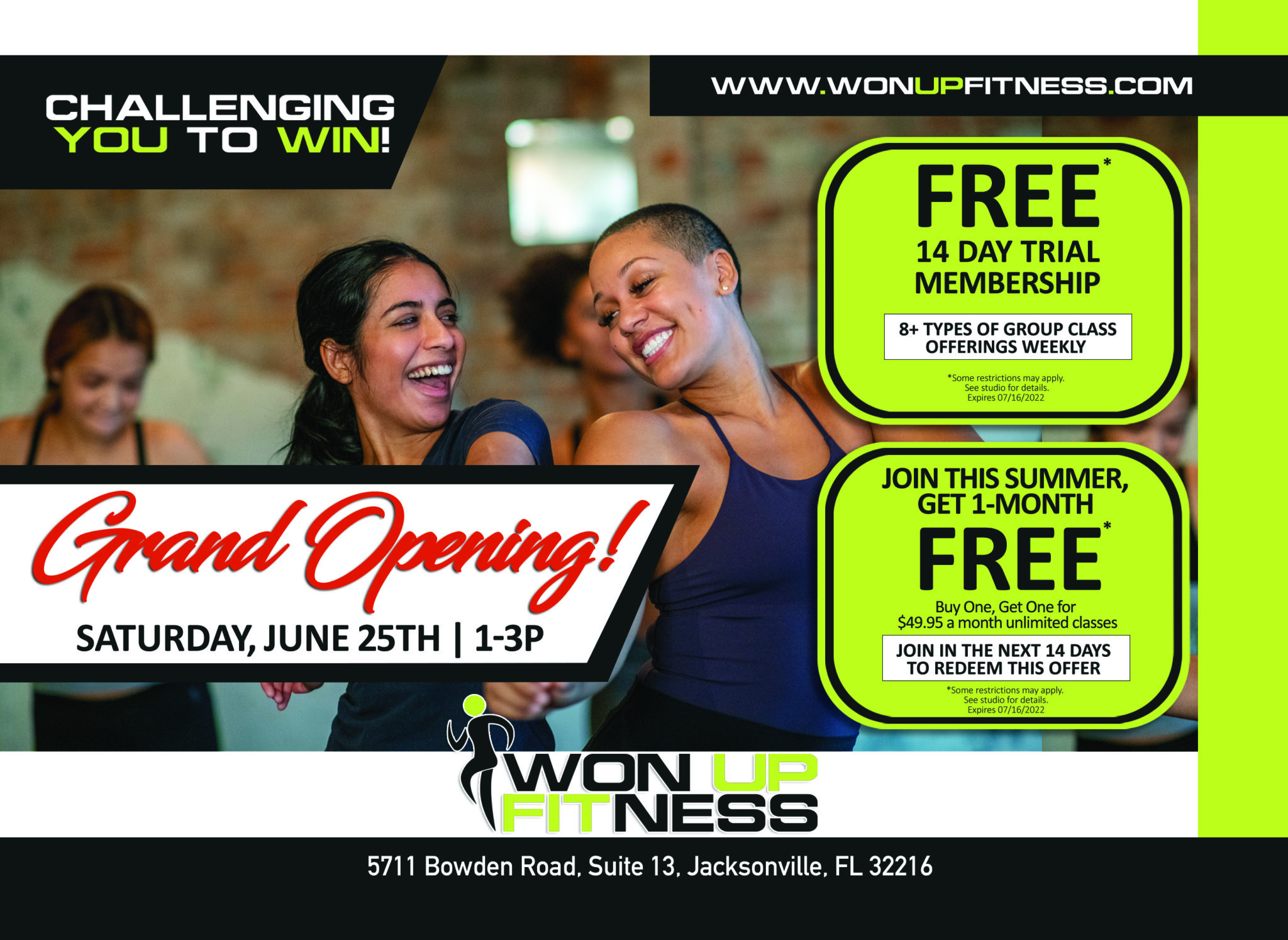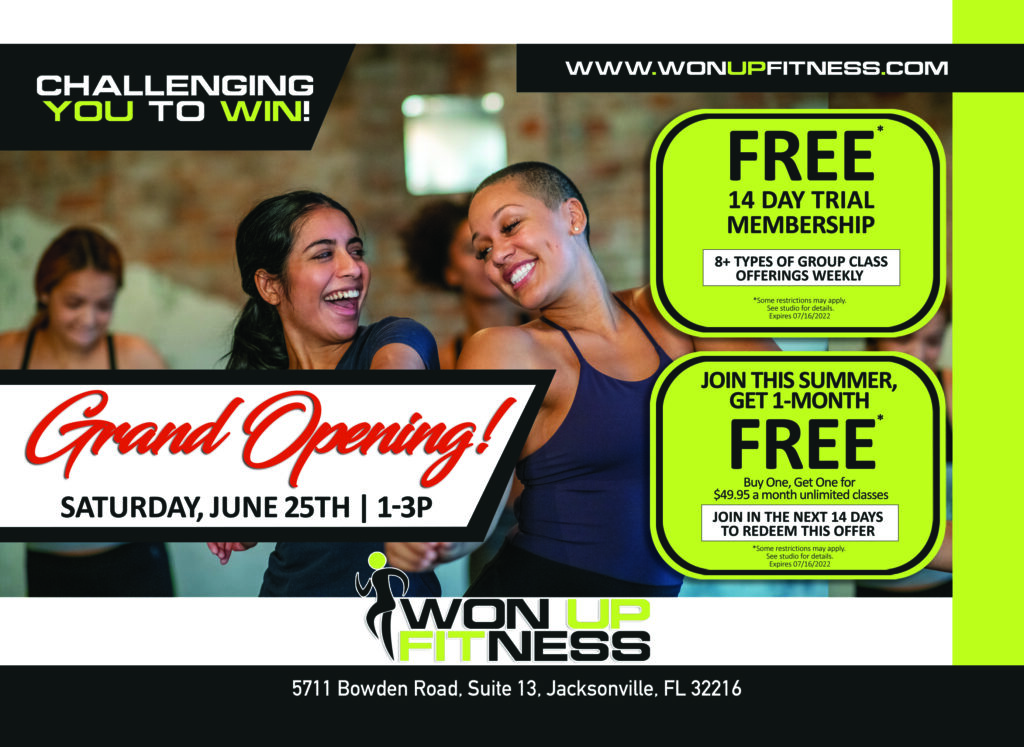 Sleiman Family History
The Sleiman family is the embodiment of the American Dream and aspires to help other entrepreneurs make their dreams come true with the RISE program.  Eli Sleiman, Sr. emigrated to the United States from Lebanon in 1949 and met his wife Josephine.  After settling in Jacksonville, the couple opened the Lynwood Grocery Store and has been part of the fabric of the Jacksonville community ever since.  
In 1955, the entrepreneurial spirit within the Sleimans came to life and the couple bought their first investment property and was soon buying and selling small pieces of land in and around Jacksonville. Sleiman has expanded to develop full grocery-anchored retail centers that today include marquee tenants such as Publix, Bed Bath & Beyond, Target, Starbucks, Panera and many others.  
SLEIMAN MEDIA CONTACT
Samantha Ashcraft
Director of Marketing
sashcraft@andrea-johansson904.813.8049
WON UP FITNESS MEDIA CONTACT
LaToya Dixson
latoya.dixson@gmail.com
904-513-0487
# # #