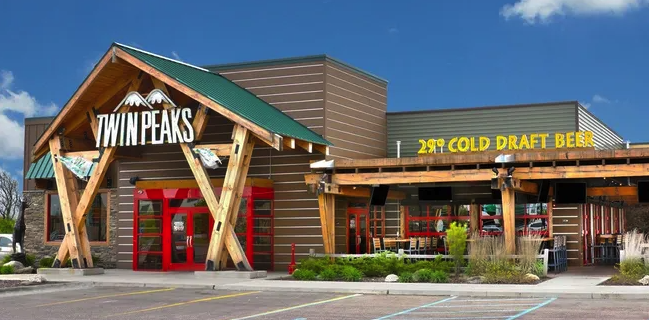 A Dallas-based sports bar known for its 29-degree cold draft beer served amid rustic lodge-like decor plans to open its first Northeast Florida location in Jacksonville by the end of the month.
Twin Peaks, a tenant of Sleiman Enterprises, expects to open at 5 p.m. July 31 at 11892 Atlantic Blvd. in Kernan Village shopping center in East Arlington, according to a recent social media post.
The sports bar is wrapping up renovations to the building previously used by Cinco de Mayo Mexican restaurant, which relocated last year three miles away to 13170 Atlantic Blvd. at Harbour Place shopping center. The renovations were estimated at of $1.76 million.
Twin Peaks bills itself as "the ultimate sports lodge" and features servers known as the "Twin Peaks Girls."
*As originally appeared on Jacksonville.com.