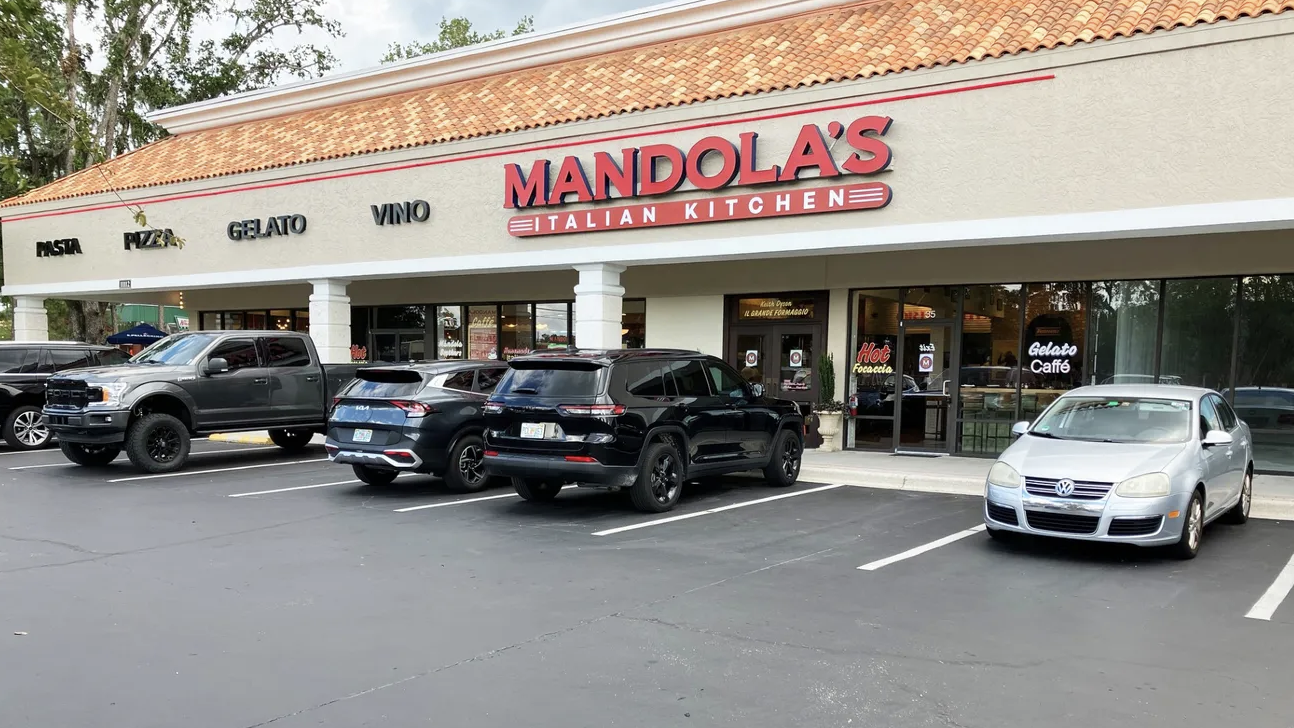 A highly anticipated upscale-casual Italian restaurant offering a hybrid customer service model is welcoming guests to the table in Jacksonville — the first of several locations planned in Northeast Florida.
Texas-based Mandola's Italian Kitchen from Carrabba's Italian Grill co-founder Damian Mandola opens Wednesday at 11112 San Jose Blvd. at Mandarin's Claire Lane Center — home to Trader Joe's, Barnes & Noble and more.
But Mandola's is different from Carrabba's, Outback Steakhouse, Olive Garden and others. Instead of being seated and placing a drink and meal order at the table with a waiter, guests review a menu and place and pay for their order at a counter, similar to The Loop Pizza Grill, Panera Bread and others, pour their own soft drinks from the beverage counter and choose their own table.
For more information, please see the full article here.