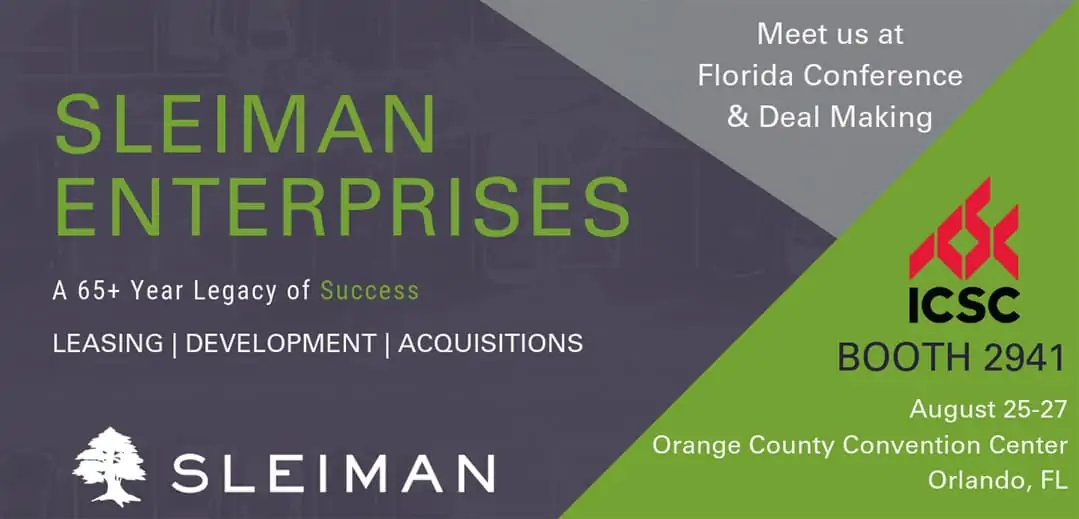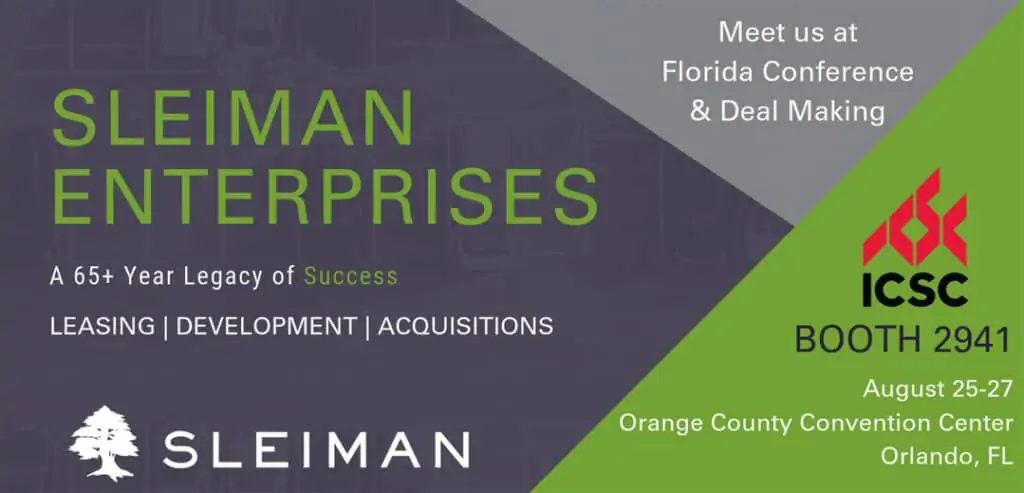 Join us at Florida's largest retail real estate convention in Orlando, FL. Let's connect at ICSC Florida Conference and Deal Making – we have a deal for you! Meet with our Leasing, Development and Acquisitions departments. Contact us today to make an appointment and see how we can help you!
We are located at booth 2941.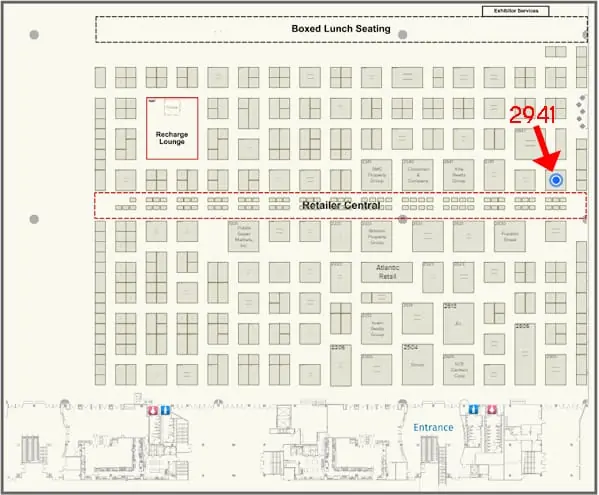 With long-standing relationships with national brands like Publix and Target, we also support locally-based independent retailers and franchisees because they're the lifeblood of our communities. You can trust that Sleiman will provide a premium site, a hands-on approach, and exceed expectations every step of the way.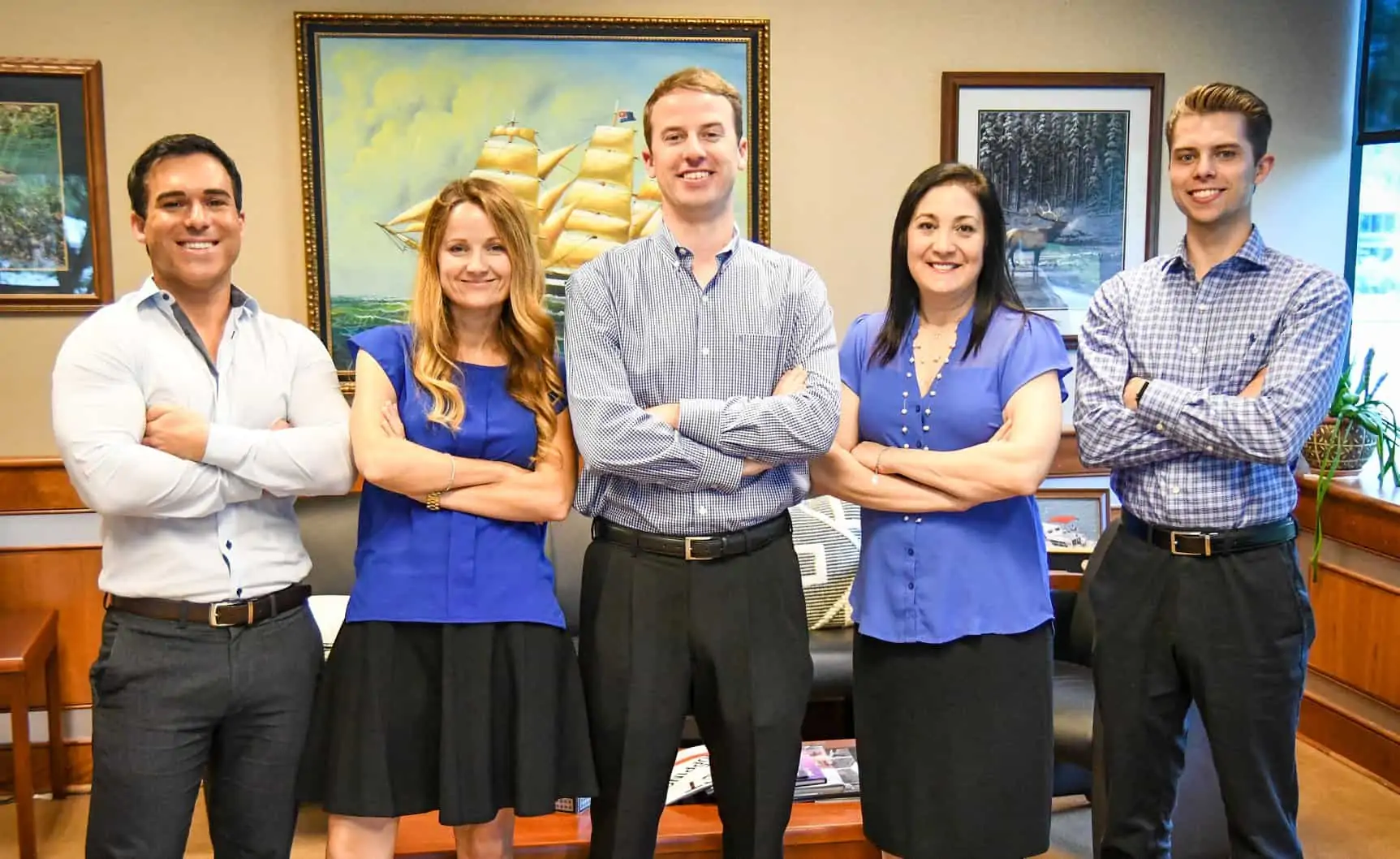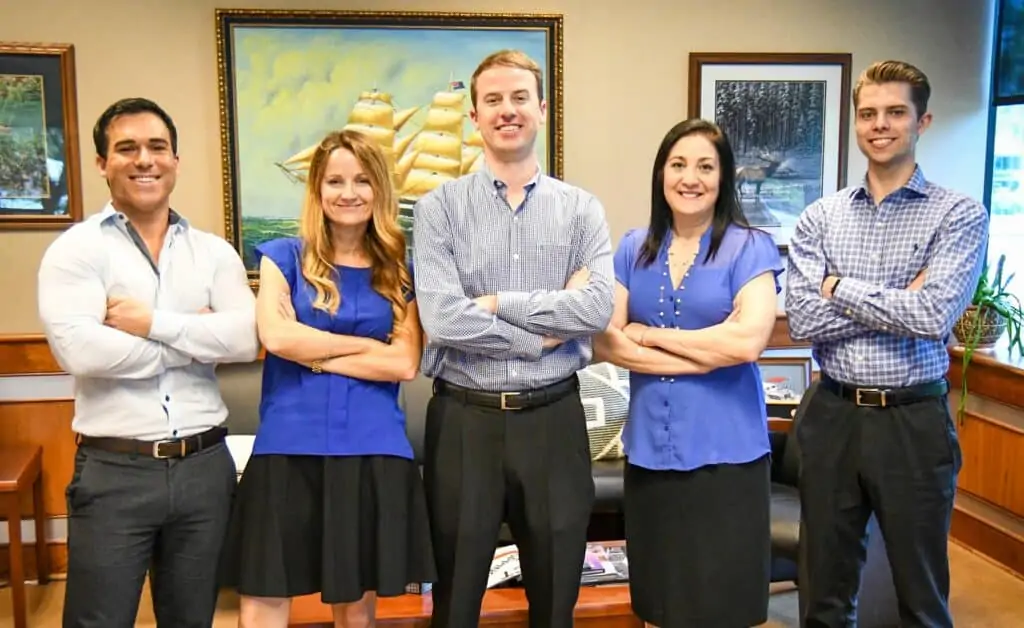 Stop by booth 2941 to meet our team and schedule your appointment today. Email us or call 904-731-8806.