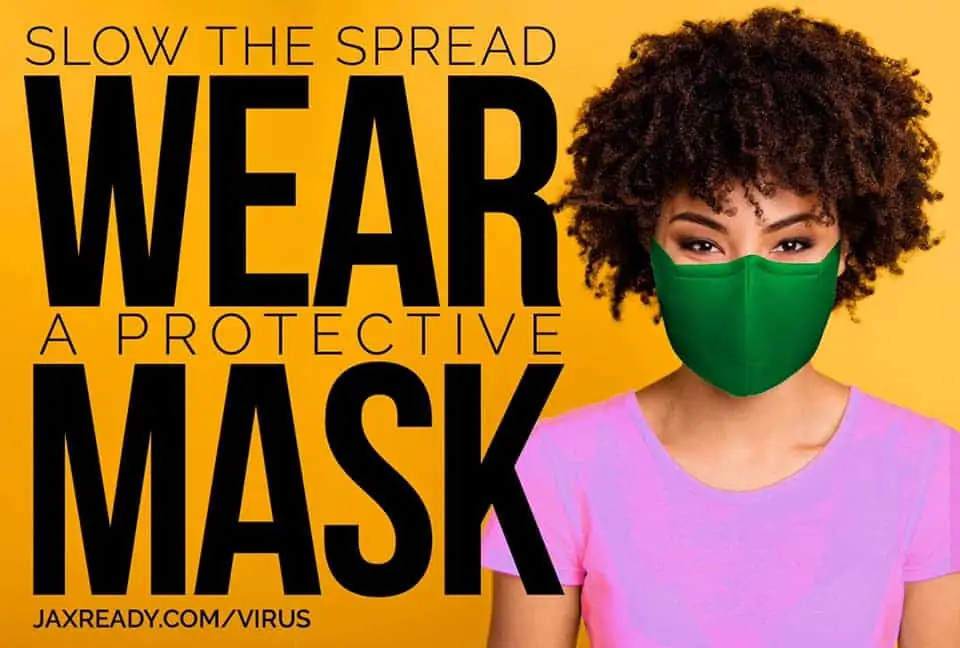 The City of Jacksonville, at 5 p.m. today, will be adopting a mandatory mask requirement for public and indoor locations, and in other situations where individuals cannot socially distance.
Healthcare experts advise that masks and cloth face coverings that help slow the spread from individuals with COVID-19 to vulnerable populations, including from those who are asymptomatic.
We continue to urge everyone to practice personal responsibility and do their part to help stop the spread of this virus.
For more information and to stay up to date on Jacksonville COVID news, visit Jax Ready website.