Updated: 8/4/2020
This is a live blog-post, please check back regularly for updates. Store hours are subject to change without notice.
Email the Marketing Department with your store and restaurant updates HERE.
The City of Jacksonville adopted a mandatory mask requirement for public and indoor locations, and in other situations where individuals cannot socially distance. For more information, click here.
For information on Florida's reopening plan, click here to see the full plan.
Through this time of uncertainty we will do our best to update this post with open stores and tenants. We will also update this post with restaurant pick-up/delivery options.
As stores, restaurants and retailers remain open at the capacity that is allowed – please remember to continue to socially distance yourself. If you are not feeling well or showing symptoms of COVID-19, we ask you to please stay home. Be safe and be smart. CDC recommendations can be found here.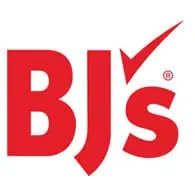 Store hours: 9 a.m. – 9 p.m.
BJ's is also offering Same-Day Delivery and Buy Online Pick Up in-Club on their website and BJ's Mobile App – delays and out of stock items may occur.
For updates, visit BJ's Wholesale Club's website.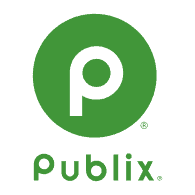 Store hours: 7 a.m. – 9 p.m.
Pharmacy hours return to regular operating hours
Note: Hours of pharmacies at hospitals will vary by location
For updates, visit Publix's website.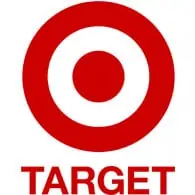 Store hours: 8 a.m. – 9 p.m.
Target is offering order pick up and drive up but due to high demand, they are facing delays and apologize for the inconvenience.
Reducing hours and closing all stores by 9 p.m. daily will allow Target to replenish and deeply clean their stores for guests.
For updates, visit Target's website.


Trader Joe's Store hours: 9 a.m. – 8 p.m.
8AM – 9AM: Open to senior customers (age 60 and over) and customers with disabilities who may need extra assistance
For updates, visit Trader Joe's website.

Store hours: 7 a.m. – 8:30 p.m.
Stores that open later than 7 a.m. will continue their regular starting hours.
This will further help associates restock the shelves for customers while continuing to clean and sanitize the store.
For updates, visit Walmart's website.
Store hours : 7 a.m. – 9 p.m.
(7 a.m. to 8 a.m., Monday – Friday) are reserved for seniors and those most at risk. Monday and Tuesday is reserved from 9 p.m. to 10 p.m. for healthcare professionals and first responders.
For updates, visit Winn-Dixie's website.
Sleiman Grocery Anchored Shopping Centers
Atlantic-Kernan Shops | 12220 Atlantic Boulevard, Jacksonville, Fl 32225
Claire Lane Center | 11112 San Jose Boulevard, Jacksonville, Fl 32223
Hodges Pointe Plaza | 13500 Beach Boulevard, Jacksonville, Fl 32224
Kernan Square | 12620 Beach Boulevard, Jacksonville, Fl 32246
Normandy Village | 5205 Normandy Boulevard, Jacksonville, Fl 32205
Point Meadows | 10915 Baymeadows Road, Jacksonville, Fl 32256
South Beach Parkway | 670 Marsh Landing Parkway, Jacksonville Beach, Fl 32250
Town Center Village | 11380 Beach Boulevard, Jacksonville, Fl 32246
Shoppes at Trinity Lakes | 12500 State Road 54, Odessa, Fl 33556