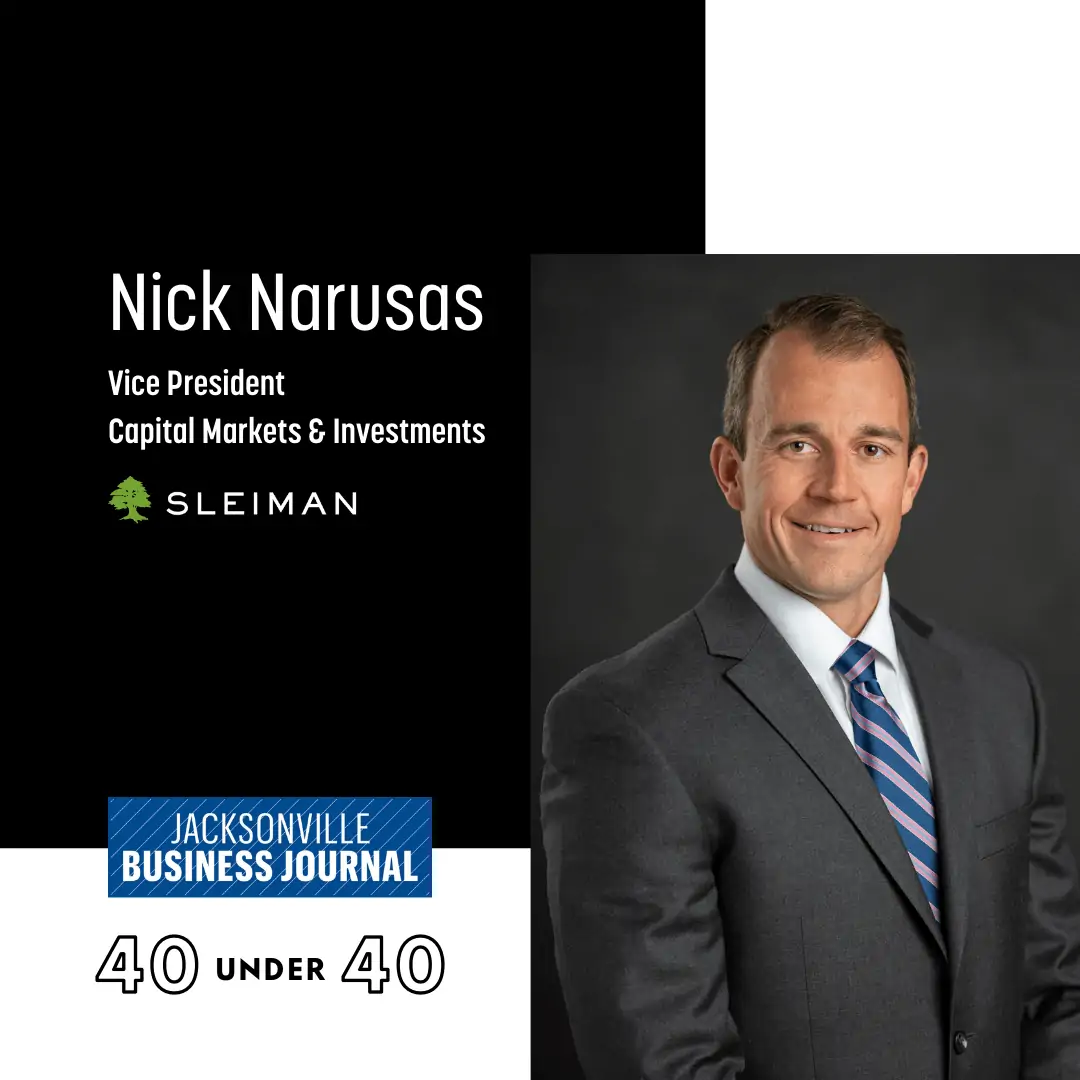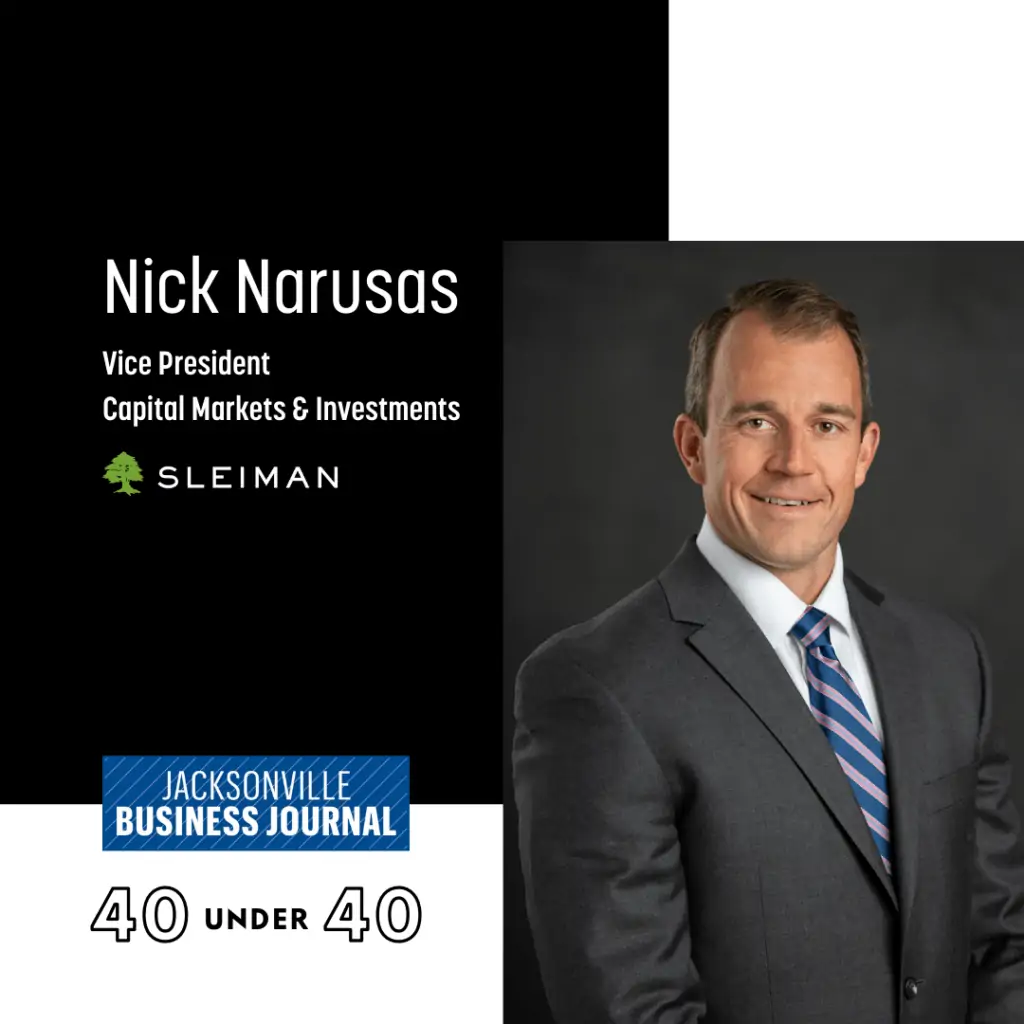 Congratulations Nick Narusas, VP of Capital Markets & Investments – Nick is an honoree for Jacksonville Business Journal's 40 under 40.
About Nick: A Jacksonville native, Nick's role at Sleiman focuses on all facets of the Sleiman debt portfolio along with working directly with the Brokerage and Capital Markets community fielding, underwriting and forecasting investments and acquisitions.
To be selected as a 40 Under 40 honoree requires business success, leadership skills and a high level of community involvement.
But those who were picked go beyond even that high bar: They also must be involved in shaping the community in which they live and work.
The 40 honorees were picked from a record number of nominees in consultation with a range of Jacksonville's business leaders. The honorees represent a range of industries and background, but they're united in their desire to help the First Coast grow into the best community it can be.
A complete list of 40 Under 40 can be found on Jacksonville Business Journal's website.