A 67+ Year Legacy of Success

At Sleiman, we believe in the American dream. That hard work leads to success. That relationships matter. That community is important. Our company was founded on these core values more than 67 years ago and we still believe in them today. And while we are strongly rooted in that legacy, the company is now poised for growth for the next generation.
If it's neighborhood retail, we do it better than anyone else in the markets we serve. From acquisitions and new development to design and construction – or simply leased spaced – we are your partner with a track record of success throughout the Southeast.
We are excited to meet you at ICSC Florida, August 28-30. Stop by our booth 2841 to learn how we can work together.
Events with Sleiman at ICSC Florida:
Sleiman is excited to sponsor the Breakfast on Monday, August 29 at 7am in South Hall A1.
Join Michael McNaughton, COO, and Michael McDermott, VP of Leasing, at Leasing Table 12 located in rooms S220 A-C. This roundtable will discuss: Does Neighborhood and Mixed-Use Synergy Matter? Join the discussion on Monday, August 29 from 9:15-10:30am.
Join us at the Lunch and Economic Update on Monday, August 29 at 12pm. Toney Sleiman, will join the panel for the economic update discussion. Lunch will be served in South Hall A1 until 12:30pm. Economic Update begins at 12:30pm.
Meet our team!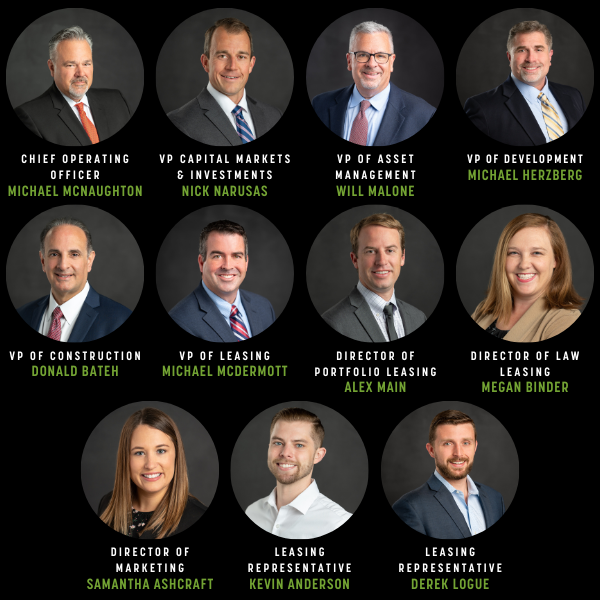 Request a meeting at ICSC Florida.
Thanks for your interest in Sleiman. Please fill out the form to request a meeting with someone from our team.