The Baker's Son by Valerio's plans to open by Thanksgiving in the shopping center across Atlantic Boulevard from Jollibee.
Owners hope to open The Baker's Son by Valerio's, a Filipino bakeshop, by Thanksgiving in Atlantic North at northwest Kernan and Atlantic boulevards.
"We believe that there's a good opportunity for us to not only serve the growing Filipino population in Jacksonville but also introduce a wealth of Filipino baked goods made from scratch throughout the city," said Ariosto Valerio Jr., the grandson of the founder of California-based Valerio's Tropical Bakeshop.
Valerio said July 24 he and his wife, Kathleen, own the Jacksonville location under the corporate name Valerio's Bakehouse Inc.
The Valerios, who have five sons ages 6 to 20, intend to live part-time in Jacksonville, where they bought a house.
"My family loved our visits there," Valerio said.
The shop is across Atlantic Boulevard from Jollibee, the Filipino fast-food chain that opened in March 2017. Jollibee said 3,000 customers came through on opening day.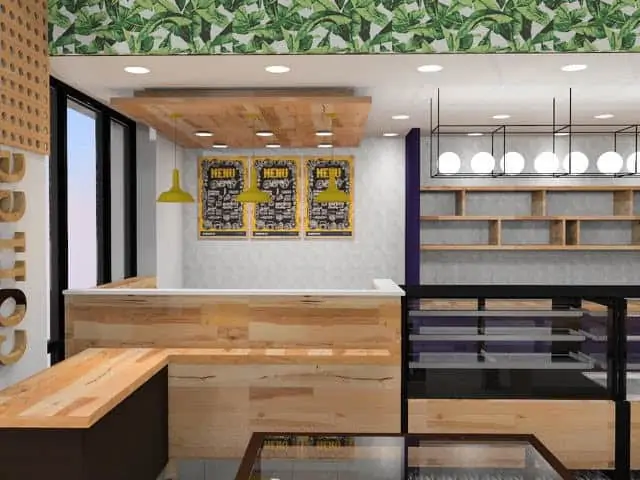 "I chose Jacksonville because I saw an opportunity to serve the Filipino community and overall the whole city and knowing the success of Jollibee had," Valerio said.
He said Valerio's Tropical Bakeshop is a sister company. He and his wife co-own seven locations with his father.
"We are a made-from-scratch bakeshop that sells Filipino baked goods with pandesal (sweet dinner rolls) a Filipino staple being our most popular product," he said by email.
"Also with the growing popularity of ube (purple potato), (it) gives us a chance to showcase all that we have to offer."
The city is reviewing a permit application for Accelerated Contractors LLC to build-out shell space at 11957 Atlantic Blvd., No. 101, at a cost of $445,344.
Landlord Sleiman Enterprises shows the shop in 1,725 square feet of space in a corner  next to Great Clips and Venetian Nail Spa.
For the full Jax Daily Record article, click here.