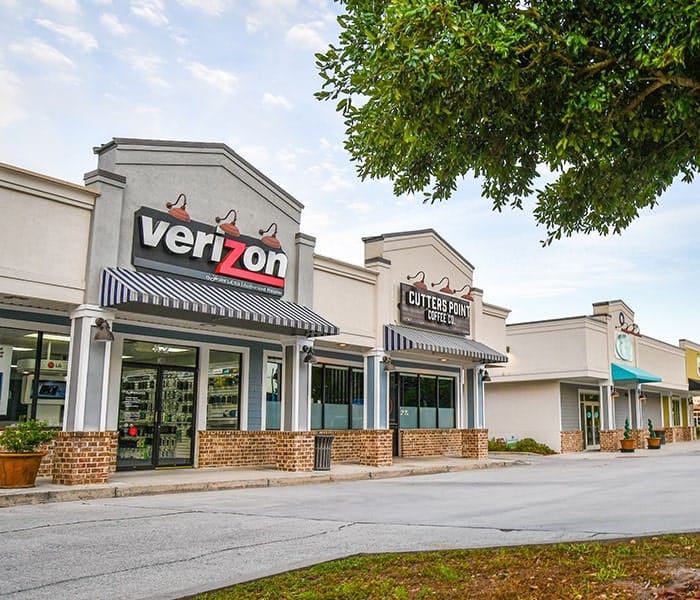 The Shops at Sandfly is an existing shopping center consisting of 73,000 square feet located in southeast Savannah, GA near the Isle of Hope. The property offers a variety of tenants to the residents of Savannah ranging from local coffee shops and power yoga studios to national retailers like CVS and Urgent Care.
Since 1955, Sleiman continues to acquire and develop shopping centers in the southeast. Sleiman recognized an opportunity in the evolving Savannah market and seized on it to expand the company's footprint in Georgia. The center was distressed, poorly managed and required a lot of attention to bring this asset to its full potential. The property management team worked steadfast to replace roofs, improve facades and cater to tenants' concerns. Sleiman's approach was consistent with this center as it is with any of the Jacksonville assets. Sleiman saw a dramatic increase in lease up activity and renewals from existing tenants following the centers redevelopment.
Since Sleiman acquired the property in October 2015, there have been some challenges. Bilo, a subsidiary of Southeastern Grocers, vacated the premises. After strategic planning with the in-house general contractor and leasing team, Sleiman successfully backfilled the space with a credit worthy tenant that will take this center to 100% occupancy.
Sleiman specializes in identifying generational real estate and focuses on assets that play a critical role in a community's identity. Sleiman is very proud of the work done at Shops at Sandfly and hopes to continue the success in other pockets of the thriving Savannah market.